Reset worked with Dr Andia Papadopoulou, a Clinical Psychologist, to put together these resources in order to provide some information about supporting your well-being in the Community Sponsorship context.
Supporting refugee families can be emotional and draining especially if a safeguarding concern arises. As empathy is at the core of helping and supporting others in distress, it is important that we look after ourselves so that we can feel emotionally able to look after and support refugees in a similar way to when we are advised to put on our own oxygen mask before helping someone with their mask when on an aeroplane.
It is important to be proactive, recognise the impact on your own mental health and well being, and be able to attend to your self-care. Self-care involves all the actions that we take ourselves and with others to safeguard, maintain and improve our health, wellbeing and wellness. Self-care starts with recognising the need to look after ourselves consistently by taking time for ourselves to have breaks, rest and replenish our emotional and physical energy, treating ourselves as we would treat others we care for i.e. with kindness, compassion and understanding. It is important to establish good mental health hygiene routines.
Identify the actions you like to take to look after yourself and incorporate them into your life and daily routines from hobbies, exercise, meditation and praying, to taking time to simply enjoy a cup of tea, a healthy lunch/dinner, a bath, a good film, a walk in the park, a good nights sleep. You might find it helpful to create you own circle of self-care to help you identify what you need in order to protect your well-being.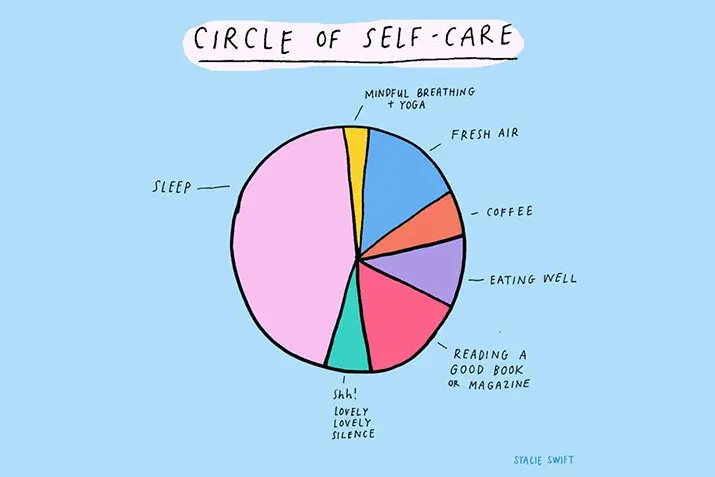 An additional component of self care is to actively seek the company and support of others. Make time for family and friends, enjoy group activities and other social connections. The benefits of being part of a Community Sponsorship group is that you can be there for each other and look out for each other. Know who to talk to if you become overwhelmed, such as your group lead. You may like to consider using a buddy system and pairing up with another member of the group, as well as creating opportunities to debrief regularly or as seems appropriate during your time supporting the family.
To honour your well-being now, take a few minute to enjoy this three minute guided breathing exercise:
Further resources